ACTEMIUM is a renowned brand in the building materials industry.
The building materials industry requires precise formulations and homogenous mixing in order to obtain complex mortars used for construction purposes.
Our installations are specifically designed and highly adapted to the manufacturing of your formulated products: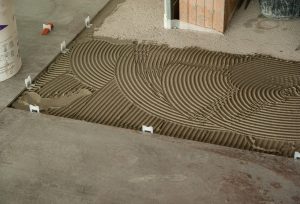 Cement-based products, lime, gypsum
Exterior wall single coats, coloured with pigments or mixed with light-weight expanded extenders
Top coats
Restoration mortars
Skimming mortars reinforced with synthetic fibres
Light screeds based on expanded materials
Adhesive mortars
Pasty adhesives
Tile adhesives
Interior decorative coatings
Pasty decorative coatings
Pasty fibrous fillers
Spray-on thermal insulation systems
These products can be produced in dry mortar form or ready-to-use form.