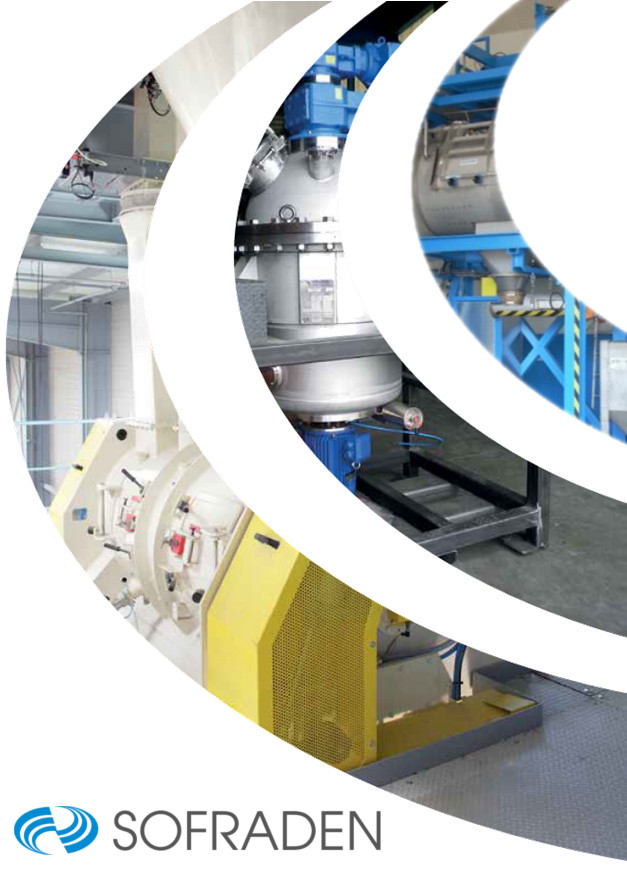 ACTEMIUM Saint Etienne Process Solutions has a department dedicated to the design, manufacture and marketing of mixing technologies under the SOFRADEN brand.
We offer machines that can perform solid/solid, liquid/liquid or solid/liquid mixing operations. Our expertise in mixing also allows us to respond to very specific problems, and we are able to design and manufacture special mixers.
One of our priorities is also to support our customers throughout the life of their machine. Thus, SOFRADEN offers a wide range of customer services, in order to provide you with the best support. This concerns the performance of audits, the supply of refill parts, maintenance operations, revamping – modernization – retrofit of your mixers.
# Range of SOFRADEN mixers
We have developed a wide range of mixers, which can be used either for mixing powders or granules, or for mixing liquids or viscous/paste products:
More information: www.sofraden.com