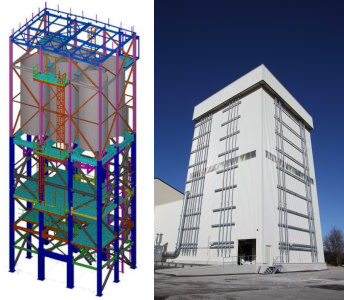 Our customers need to be able to remain focused on their added-value and their strategy.
With this in mind, ACTEMIUM places specific emphasis on its ability to meet customer needs from the very moment these are voiced.
We take on all the stages of the design and manufacturing of your powder or pasty production lines:
The wide technical scope of our offer enables you to remain focused on your activity and relieves you from coordination efforts that are consuming in terms of time and specific resources.
Our network of partners even enables us to provide you with a turnkey installation encompassing the supply of your industrial buildings, civil engineering services and works, or specific equipment that is key to your activity and with regard to which you have a preference in terms of origins.
Find out more about our key areas of expertise: