ARKEMA-BOSTIK diversifies its production
CHRONICLE OF A SUCCESSFUL PROJECT IN THE MIDST OF A HEALTH CRISIS
The project for Arkema-Bostik in Sainville near Paris consisted in commissioning new storage and dosing silos for new powder raw materials in order to diversify its production.
The year 2020 will definitely be marked by the unprecedented international health crisis, which has shaken many sectors of activity, especially those of our customers in the building materials sector.
In the middle of March 2020, while we are in the middle of commissioning at our customer, the health crisis linked to COVID-19 is beginning and everything must stop. However, we have had to face up to and adapt to succeed in producing and delivering the equipment; to be at the service of our customers in order to continue to keep the plants and our industry alive.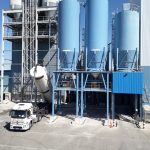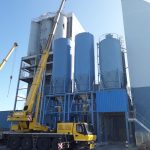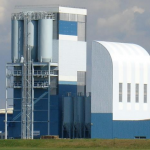 A complex logistic
For 6 weeks, nothing happens on site; but from the first days after the interruption, exchanges start with Bostik-Arkema to postpone the delivery without incurring late penalties. The conversations take place in mutual goodwill and understanding; and it is from the very beginning of the disruption that thought is given to a resumption… which will take place as soon as possible. 
A successful collaboration
The difficulties are numerous. Masks and gel are in short supply. Finding hotels is not easy either. Everything that is so simple usually becomes much more complicated! On site, safety protocols are very restrictive.
Working together, combining government rules, Arkema rules and Arkema's own guidelines is a major challenge. Renting equipment also takes a lot of time; but above all, a subcontractor, obeying his internal instructions, decides not to return to his job.
The Actemium network is called in, and a company comes in to lend a hand and carry out these suspended cabling operations. 
A commissioning on time
After three weeks, despite heavy restrictions such as physical distances, the silos were delivered, as planned, and the production unit can now increase its loading capacity and produce new references thanks to this extension.
Everyone collaborates to combine safety and productivity, everyone works hard to meet deadlines within the rules: the teams are exceptional!